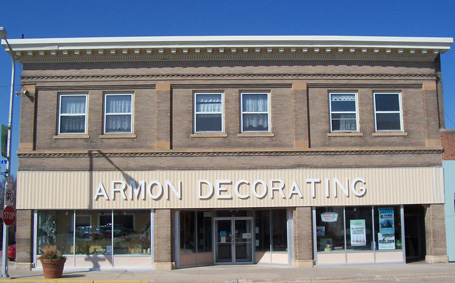 Our commitment to you is that YOU are the number one priority in our eyes.
From the moment you walk through the door, you will feel comfortable, relaxed and welcome in our large showroom where shopping is made enjoyable and easy at Armon Decorating with our friendly staff to help you. From our experience, it's not just the flooring, paint, or window treatments you pick, it's the difficulty and importance that comes along with making a big decision. Our staff is here to help you with that sometimes daunting task.
Our company was built on family values, passed from generation to generation. Armon Decorating has evolved over the past 70 plus years from a painting business out of a home to a flooring, paint and decorating store.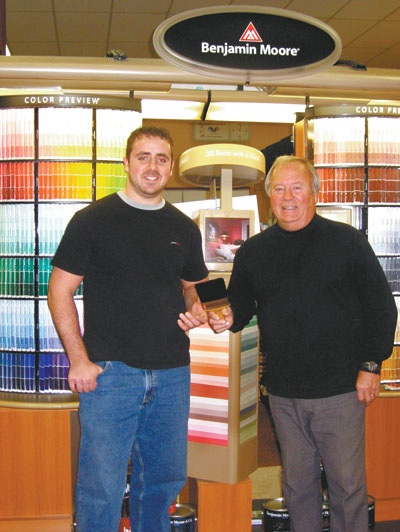 Charlie Armon started the painting business out of his home in 1938 when he arrived in Blue Earth from Iowa where he was a steeple jack, painting church steeples. Ted Armon joined his father in the business and in 1949 they opened a store front at 124 W. 6th St.
In 1953, the business expanded to south Main. Ted's oldest son, Terry, joined him in the business and Terry became the sole owner upon his father's death in 1969.
In 1989, another move took place when the business block on south Main was torn down. Armon Decorating moved to the old J.C. Penney's building, formerly Eder's Department Store, located at 101 N. Main where it still is today.
In 2006, Terry's youngest son, Matt, joined him in the business. The token paint brush was handed over from Terry to Matt, who is now the general manager of Armon Decorating.
---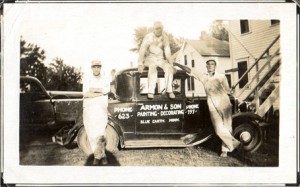 Charlie Armon , his son Ted Armon, and their paint helper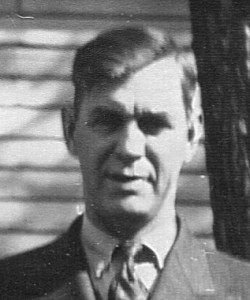 Charlie Armon, first generation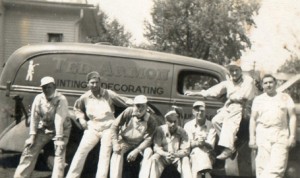 Ted Armon Painting & Decorating crew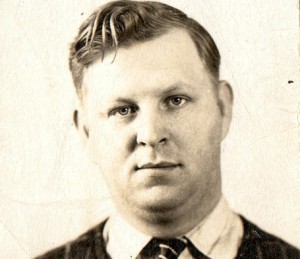 Ted Armon, second generation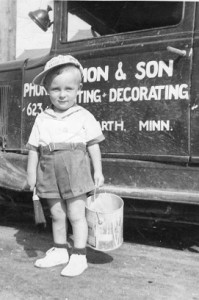 Terry Armon, ready to paint even as a youngster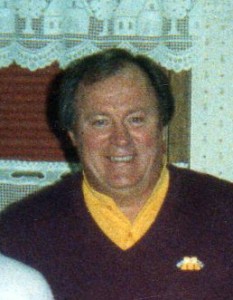 Terry Armon, third generation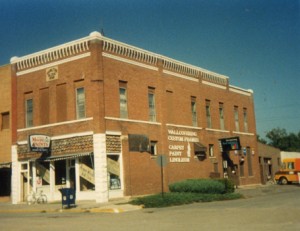 The Armon Decorating store on South Main, 1953